Welcome to Salroth: PBP Role Playing and Resources
Welcome to Salroth: PBP Role Playing and Resources, like most online communities you must register to view or post in our community, but don't worry this is a simple free process that requires minimal information. Take advantage of it immediately, Register Now or Sign In.


Start new topics and reply to others
Subscribe to topics and forums to get automatic updates
Add events to our community calendar
Get your own profile and make new friends
Customize your experience here
Rules
These rules cover all aspects of the site
There is no place for discrimination at Salroth
No distinction between peoples of differing religions, sexual orientation, race, colour or creed will be tolerated here. Discrimination shown for any of the above is better kept to yourself, as it is not welcome on this board.
No personal attacks or flaming to any other members will be tolerated
Report any offending post to a member of Staff. Continued flaming by anyone will result in the banning of that person... with no appeals!
No photographs containing nudity or pornographic content.
This will be at the discretion of the Administrators and Global Moderators, and we will err on the side of caution in all cases.
No member names that are offensive.
If a member signs up with a name that is deemed offensive, they will be asked to change it. If it has not been changed within 24 hours, we will change it for you - you can contact us if you would prefer a different name to the one we have given you.
No recruiting via PM, the email service, the chatroom or the forums. No links to competing sites in signatures
.
No spamming.
Do not post simply to increase your post count or access our games.
No flaming of other forums
If you have a problem with another forum, take it up with them. This is not a place to insult other people's sites.
Signatures must be kept to a reasonable size
Please keep signatures under 30kb size and the dimensions should be no greater than 500 pixels wide and 200 pixels high.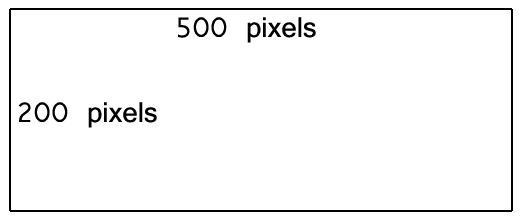 One account per user. No sharing of accounts
Do not sign up under different aliases for any reason. Registration is free and there is absolutely no need for more than one person to use a single account.
Use a valid Email address
If we find out your email address is not valid, you will be placed in a group that only has limited access to the site.
No Copyrighted Material
Information copyrighted or owned by any individual or entity other than the member should not be posted without the consent of the owner. If such an event occurs, the individual posting the information shall be held solely responsible. Salroth shall not be held responsible for member-posted information that may violate copyright law.
Additional Information
Whilst all PMs are considered private, we do have the ability to read them if needs be. This will only occur if we suspect that the PM system is being used to violate any of the board rules
We reserve the right to delete or not delete members or postsIf you think any rule is unfair you have the absolute right to say so.
But flaming and ranting is not the way to say it. If you have a problem with any rule, please PM an Admin or Mod stating your concerns. But even though you may not agree with a current rule, you will still be expected to abide by it until such time it is amended.... if the Salroth Staff decides such amendment is needed
All messages express the views of the author, and in no way can Salroth be held accountable for content.
Sanctions The Three Strike Rule


First offense: Warning by PM and put on Warning level 1 status.
At this point, you will still have all privileges as before, but the moderating team and admin will be keeping an eye on you.
If you have been warned about spamming, your post and gil count will be reduced at an amount depending on the severity of the spamming.

Second offense: Warning level 2 status
All access to extra features will be suspended and you will be put on moderator preview on all posts. You can still post to the board, but a moderator will have to approve all posts.

Third offense: Warning level 3 status
Your access to the site will be temporarily removed - this is to give you a "cooling off period". When you return you will be put on Moderator Preview until we are happy the matter is resolved

Final sanction: Banning
You will be banned from Salroth and will not be able to access the site or re-register.
Additional Information


Once the matter is resolved, you will be put on the previous warning status, and your warning status will reduce until you are back on no warnings if no further offenses are commited.

Banning is an option we would rather not take, but we will if we have to.

Offenses deemed serious enough will result in bypassing lower sanctions
Rules